Karin Tice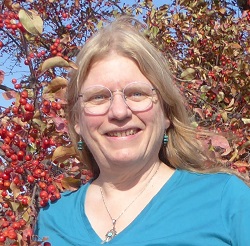 Karin E. Tice, Ph.D., is FERA's current President and Senior Partner. Tice received her Ph.D. in Applied Anthropology in 1989, a joint degree from Columbia University and Teachers College, with a focus on community and economic development in Latin America. Karin also received a certificate in Latin American Studies from the School of International Affairs at Columbia University.
She has more than 25 years of evaluation experience and has special expertise working with foundations (especially community foundations), youth philanthropy initiatives, youth and community development efforts, diversity focused funds, and strategic alliances. Karin is especially interested in working with highly innovative efforts that are focused on systems change. Her work has been published and disseminated locally, nationally and internationally.
Karin has lived, studied, and conducted research in Mexico, Guatemala, Panama, and Spain/Cataluña. She speaks fluent Spanish and has a working knowledge of Catalan, Kuna, and Kackchiquel. Her book, Kuna Crafts, Gender and the Global Economy, received the American Libraries 1995 Outstanding Academic Book award.