Jessica Williams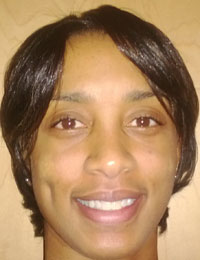 Jessica Brooke Williams, Research Assistant , received her B.A. in 2007 from the University of Michigan – Ann Arbor, concentrating in History of Art and African Diaspora Studies with a focus in early modern and modern American culture. Jessica is due to complete her Master's Degree in 2014 from Wayne State University in Urban Planning with a focus in Land Use and Economic Development.
Jessica has more than 5 years of community development experience, where she has worked with nonprofits to create cross-sector partnerships to fund resource distribution in communities throughout southeastern Michigan, developed programming for young adults in Detroit to create community and professional development opportunities through Detroit's art industry, and continues to create and sustain assets in Osborn, a Detroit neighborhood where she grew up and is now a Board Member and Fund Development Committee Member. She also has experience in designing surveys, creating focus groups and facilitating larger conversations around project development and implementation.
Jessica is currently focusing her Master's research on the concept of using the arts industry to create platforms for residents to participate in land use decisions.